Daddy's Schoolgirl Fetish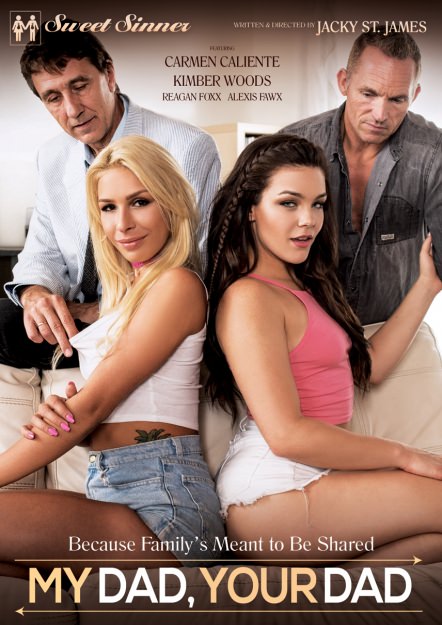 Video Description:
Knowing that Carmen's dad, Alex (
Marcus London
) has a thing for schoolgirls, Kimber sneaks into Carmen's house wearing a pleated skirt and knee socks. But what she doesn't expect to find is Alex, alone, watching porn and masturbating. Excited to find him already in a state of arousal, Kimber surprises him with a tempting proposition-- his fantasies in porn can be a reality with her. Alex resists, certain that he'll never have what he really craves and fearful that Kimber might tell his wife about his habitual porn watching. But, Kimber's there to help him turn fantasy into reality and feed her own desires. He can't deny the young beauty and before long he's lapping at her sweet pussy and pounding the schoolgirl's tight holes. The reality far exceeds fantasy as the two enjoy explosive orgasms.